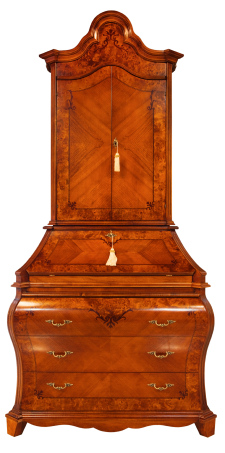 Click on an event title for a photo preview of the event!
ESTATE/MOVING SALE IN BROWNSVILLE! Nov. 10th & 11th, Fri. & Sat. 8am-5pm

SALE LOCATION: 25 Charing Cross Circle-(Off of Jaime J. Zapata Ave)-Brownsville

ITEMS INCLUDE: Antique buffet with lead glass, large F. Remington reproduction bronze, lots of collectibles, crystal, vintage FiestaWare, large mirrors, lamps, upholstered sofa, settee, Japanese raccoon fur coat, large amount of artwork, figurines, queen beds, dresser with mirror, side tables, art deco dresser, Howard Miller grandfather clock, bar stools, hookah, kitchenware, inlay side tables from India, TV cabinet/storage, frames, unique Lane cedar chest, bedding, lots of costume jewelry, upholstered chairs, books, bookcase, patio/cafe table with chairs, Woodard serving cart, toddler bed, holiday decor and lots of misc. VERY NICE, CLEAN HOME!
ESTATE/MOVING SALE IN HARLINGEN! Oct. 27th & 28th, Fri. & Sat. 8am-5pm

SALE LOCATION: 118 W. Palmetto (Off of Blake St.)-Harlingen

ITEMS INCLUDE: TV entertainment unit, large flat screen TV, duck decoys, hunting decor, hunting knives, queen wood bed frames, side tables, lamps, small sofa sectional, entry table, lots of crystal, 4 bar stools, lots of collectibles, bookcases, kitchenware, linens, small appliances, desk, office chair, recliner, Weslo elliptical, glider/rocking chair, unique bench, wall decor, small flat screen TV, lots of Christmas decor in boxes, Snowbabies ornaments, LG washing machine, GE dryer, Craftsman circular saw, small BBQ pit, sander, electric drill, Skilsaw table saw, Craftsman lawn mower, Bosch reciprocating saw and lots of misc.
WAREHOUSE SALE IN HARLINGEN! Oct. 20th & 21st, Fri. & Sat. 8am-5pm

SALE LOCATION: 1115 North 7th St. (Colonial Square)-Harlingen

ITEMS INCLUDE: Building supplies, Mexican equipale table with 4 chairs set, desk, file cabinets, sinks in boxes, under counter stainless microwaves in boxes, new windows, skylights, cabinets, sofas, coffee tables, outdoor furniture, bicycles, lighting in boxes, dishwashers, clothing, sinks, drop leaf tables, frames, mirrors, bar stools, bed frames, front doors, buffets, vintage furniture, tile, laminate flooring, armoire, vanities in boxes, yard tools, Shop Vacs, tool boxes, vacuum cleaners, Husky pressure washers, Ryobi radial arm saw, air compressor, Ryobi grinder, large vise, small tools and lots of building supplies new in boxes!
NOT ONE TO MISS! 3 STORAGE UNITS ARE PACKED!
ESTATE SALE IN HARLINGEN! OCT. 13th & 14th, Fri. & Sat. 8am-5pm

SALE LOCATION: 213 E. Coolidge Ave. (Near Coakley Middle School)-Harlingen

ITEMS INCLUDE: China cabinet, sofa, loveseat, bar stools, kitchenware, pottery, figurines, lots of collectibles, sets of china, Avon collection, lamps, king 4 post bed, dresser, side tables, cafe table with chairs, artwork, albums, TV stand, Peavey speakers, record cabinet, Lowrey organ, full bed, Proform XP exercise bike, Nordic Track treadmill, Stetson hats, Lucchese boots, mens clothing, office supplies, office chairs, linens, washer, dryer, cleaning supplies, steam cleaner and lots of misc.

GARAGE ITEMS INCLUDE: Antique tools, Excali-bar tow bar, Blue Ox tow bar, Kubota lawn tractor, Milwaukee power painter, lots of small tools, ladders, tool boxes, ice chest, Rigid 8500 watt generator,, old Ridgid pipe stand, Yard Machine edger, antique saw, Miller Thunderbolt XL welder, small utility trailer, Echo chain saw, vintage Squirt clock, jacuzzi, outdoor bench, patio bar set, patio table with chairs, flower pots, and lots of misc.

TAKING BIDS: 1979 Lincoln Continental MarkV, 76k miles
««« «« 1 | 2 | 3 | 4 | 5 »» »»»