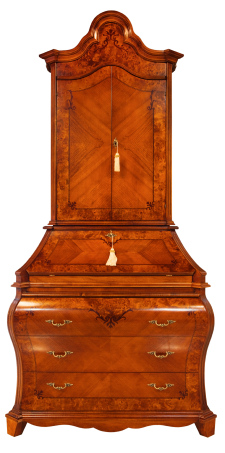 Click on an event title for a photo preview of the event!
ESTATE SALE IN LA FERIA! ONE DAY ONLY! SATURDAY, SEPT. 16TH, 8am-5pm

SALE LOCATION: 26402 White Ranch Rd. (Corner of Expressway 83 & N. White Ranch Rd)-La Feria

ITEMS INCLUDE: Sofas, side tables, rugs, desk, storage units, collectibles, costume jewelry, mirrors, religious items, artwork, antique bed frames, quilting supplies, large dining table, large china cabinet, TV armoire/cabinet, kitchenware, depression glass, vintage buffet, antique kitchen table with chairs, loveseats, books, fireplace accessories, garage shelving, small tools and lots of garage/barn misc. items. ONE DAY ONLY!
ESTATE/MOVING SALE IN HARLINGEN! Sept. 8th & 9th, Fri. & Sat. 8am-5pm

SALE LOCATION: 2813 Pine Valley Dr. (Treasure Hills)-Harlingen

ITEMS INCLUDE: Large Samsung flat screen TV, dining table with 4 chairs, collectibles, 2-electric media room recliners, 2-corner curio cabinets, chest of drawers, collection of Russian eggs, queen bed frame, dresser with mirror, side tables with hidden storage, coffee tables, lamps, desk, artwork, nautical decor, queen linen sets, mens & womens clothing, Gucci handbags, Costa Aviator sunglasses, lovely wicker chairs, fireplace screen and accessories, jewelry storage unit, kitchenware, microwave, painted armoire, bench with storage, beer steins, craft items, books, wall clock, mini refrigerator, small appliances, anvil, iron kettles, small tools, Budweiser neon guitar, NordicTrack treadmill, Centurion portable generator and lots of misc.
ESTATE SALE IN BROWNSVILLE! Sept. 1st & 2nd, Fri. & Sat. 8am-5pm

SALE LOCATION: 324 Palo Verde Dr.-(Off of Paredes Line Rd)-Brownsville

ITEMS INCLUDE: Formal dining table with 8 chairs, oriental buffet/server, entry tables, china cabinet, Peruvian carved chest, formal sofa, coffee table, upholstered side chairs, secretary, lamps, bookcase/display case, sets of Lladro with boxes, crystal, collectibles, sets of Jim Shore with boxes, Wedgwood, lamps, mirrors, one of a kind sewing cabinet, oriental dressers, rugs, large amount of kitchenware, glassware, pottery, kitchen table, stainless refrigerator, furniture made in Peru, floral decor, leather sofa, leather recliner, lots of books, collectible plates, unique wall decor, TV stand, desk with chair, stereo equipment, chaise lounge, twin, full & queen beds, dressers with mirrors, jewelry storage cabinets, linens, oriental side tables, religious items, antique vanity, Singer sewing machine, rocking chair, oriental armoire, wedding dresses, large amount of womens clothing, shoes & handbags, jewelry, Lane cedar chest, clothing armoire, patio furniture, plants, king headboard, huge amount of Hallmark & Christopher Radko Christmas ornaments & decor, nativity sets and so much more. VERY NICE HIGH END SALE! HOME & GARAGE ARE PACKED!
2 ESTATE SALES! McAllen & La Feria! August 25th & 26th, Fri. & Sat. 8am-5pm

ESTATE SALE LOCATION: 705 Wisteria Ave-McAllen

ITEMS INCLUDE: Sofa, loveseat, side chairs, coffee tables, lamps, antique custom made Victorian sofa, loveseat and companion chair, floral decor, books, artwork, large china cabinet, dining table with 6 chairs, large rugs, floor lamps, 2-desk, bookcases, dressers, Henredon bed frame with side table, sewing cabinet, cafe table, albums, bar stools, collectibles, kitchenware, glassware, small appliances, large Winchester safe, designer men's shirts and suits, mirrors, large amount of plants, iron cafe set, outdoor decor, one of a kind rolling table, indoor & outdoor shelving, refrigerators, tools, birdcages, ladders & lots of misc. items. Home & Garage are PACKED!


ESTATE SALE & BARN LOCATION # 2: 26402 N White Ranch Rd.(Corner of Expressway 83 & N. White Ranch Rd)-La Feria

ITEMS INCLUDE: Antique kitchen tables, buffet, rugs, religious items, costume jewelry, books, old large milk cans/containers, vintage kitchen items, small appliances, lots of glassware, copper pots & pans, custom made large dining table with 10 chairs, china cabinet, drop leaf table, antique bed frames, 2-queen beds, dressers, sewing cabinets, large amount of fabric, sewing and quilting supplies, sofas, coffee tables, side tables, lamps, primitive collectible items, vintage school desk, recliners, storage units, 2-desk, chest of drawers, mirrors, treadle machine/side tables, wicker outdoor furniture, old piano stool, file cabinets, office supplies, office chairs, old claw foot bathtub and lots of collectible misc. items.
BARN INCLUDES: Antique farm plow, large & small tools, tool boxes, workbenches, old school lockers, air compressor, grinder, file cabinets, old sewing machine, old gumball machines, holiday decor and lots of misc. THIS LARGE BARN IS PACKED! Pickers welcomed!
««« «« 1 | 2 | 3 | 4 »» »»»