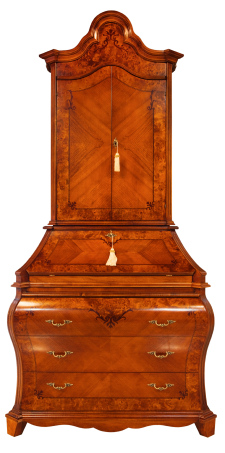 Click on an event title for a photo preview of the event!
ESTATE SALE IN SAN BENITO! Nov. 15th & 16th, Fri. & Sat. 8am-5pm

SALE LOCATION: Fun N Sun RV Resort #L126 (Lovely/Kissem) 1400 Zillock Rd-San Benito

ITEMS INCLUDE: Large ladders, table saw, rechargeable drill, electric drill, large and small tools, Skil saw, compound miter saw, outdoor shelving, large amount of books, vintage sled, skis, desk, bar stools, kitchenware, microwaves, lamps, popcorn machine, Sony surround sound system, Serta ergomotion beds, tons of jewelry, mannequin, New ping pong table set, office equipment, large and small LCD TV, kitchen table with 4 chairs, home decor, cameras, large amount of DVD's, crystal, glassware, small appliances, Trikke TB scooter, side chairs, collectible Pin-Up girl nudes, exercise equipment, Jacuzzi tub, men's clothing, lots of linens, mirrors, plants, lots of building materials and so much more. Something for everyone. SHED IS FULL TOO!
ESTATE SALE IN HARLINGEN! Nov. 8th & 9th, Fri. & Sat. 8am-5pm

SALE LOCATION: 4517 Polara Dr. (close to The Valley Greyhound Park)-Harlingen

LAST WEEKEND! ALL ITEMS 50% OFF!

ITEMS INCLUDE: King bed, side tables, antique buffets, Blue Willow, books, bookcases, lamps, mirrors, oil on canvas artwork, gun cabinet, home decor, rugs, antique clocks, display cabinets, dining table with chairs, unique desk, lots of collectibles, figurines, large armoires, drop leaf table, lots of holiday decor, sets of china, Franciscan, china hutch, kitchenware, small appliances, crystal, Samsung gas dryer, women's clothing, designer handbags, jewelry cabinet/storage, jewelry, office supplies, small tools, garage cabinets/storage, cleaning supplies and so much more. ALL ITEMS 50% OFF!

ESTATE SALE IN HARLINGEN! Nov. 1st & 2nd, Fri. & Sat. 8am-5pm

SALE LOCATION: 17252 Oakmont Circle and/or 5007 Oakmont Circle (Close to The Harlingen Country Club)

ITEMS INCLUDE: GE stainless refrigerator, Acrosonic upright piano, collection of Precious Moments figurines, books, sofa, side chairs, kitchenware, small appliances, lamps, coffee tables, home decor, antique wall clock, flat screen TV, floral decor, bar stools, crystal, kitchen table with chairs, dressers, king beds, side tables, jewelry, large desk, women's clothing, handbags, linens, twin bed with trundle, small china hutch, bookcase unit, 2 refrigerators, shelving units, Maytag washer & dryer, holiday decor, large birdbath, BBQ pits, patio tables, outdoor shelving and so much more.
EVERYTHING, PRICED TO SELL!
ESTATE SALE IN ALAMO! Sept. 27th & 28th, 8am-4:30pm

SALE LOCATION: 920 Palm Dr. (Alamo Country Club)-Alamo

SECOND WEEKEND! MANY MORE ITEMS!

NEW ITEMS INCLUDE: Vintage sofas, original artwork, glass top coffee tables, side tables & entry table, large collection of ceramic milk pitchers, set of white sofas, small dining table with chairs, Singer sewing machine cabinet, nesting tables, Davis & Kidder's Magneto-Electric Machine, late 1800's boxing gloves, lots of bar-ware/accessories, Steinway baby grand piano, large amount of collectibles, figurines, Oriental screens, lamps, bookcases, desk, twin beds, retablos, religious items, armoire, side chairs, vintage Foo dogs, Lionel trains, original artwork by Ramon Prats, marble top entry table, old quilts, unique display cabinet/desk, sterling items, mantle clocks, plant stands, large Audoban lithographs, Schwinn exercise bike, buffet/server, silver plate items, crystal, large amount of books, outdoor shelving, ice chest, large & small tools, cookware, vintage patio furniture, golf clubs and so much more. INCREDIBLE AMOUNT OF ITEMS!

ITEMS INCLUDE: French furniture, amazing original artwork collection, large amount of copper cookware, beautiful rugs, sets of Baccarat crystal, sets of vintage china, Limoges, Candlewick, antique secretary, collection of Beatrix Potter figurines, antique grandfather clocks, E. J. Victor large china cabinet, formal dining room table with 8 chairs, French server/buffets, side tables, Oriental lamps, silver plate items, gorgeous chandeliers, large wood carved Oriental screen, large amount of cut glass, Baccarat decanters, small appliances, vintage kitchenware, sets of flatware, dressers, lots of potted plants and much, much more. ITEMS FROM ALL OVER THE WORLD!
««« «« 1 | 2 | 3 »» »»»