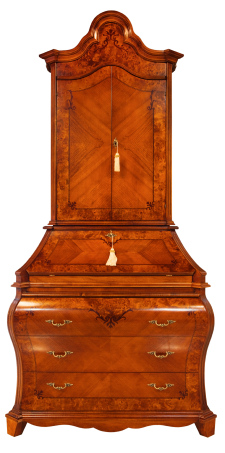 Click on an event title for a photo preview of the event!
ESTATE SALE IN HARLINGEN! JANUARY 12th & 13th, Fri. & Sat. 8am-5pm

SALE LOCATION: 27227 Brittany Court (Off of South Bass Blvd)-Harlingen

ITEMS INCLUDE: Large amount of antiques and collectibles, nesting tables, dining tables with chairs, leather chairs, rocking chairs, custom upholstered settees with companion chairs, religious items, child's cradles, unique bar stools, wicker storage/trunk, antique occasional tables, large chaise lounge chair, marble top buffet, Underwood typewriters, antique bed frames, painted entry tables, antique library tables, bookcases, large antique upholstered sofa, vintage ashtray stands, antique large and small mirrors, drop leaf table, old wash stand, victrola, umbrella/hat stand, large tufted leather chaise lounge chair, upholstered chair with ottoman, chest of drawers, armoires, very unique large handtooled leather ottoman, lamps, old records, wood carved screen, large candelabras, holiday decor, Equipale table with 4 chairs, vintage outdoor metal chairs, large chandeliers, kitchenware, glassware, rugs, fireplace screens, outdoor patio chairs, large amount of home decor, portable basketball goal, vintage tool box, child's play house and loads of misc. NOT ONE TO MISS! MANY UNIQUE AND HIGH END ITEMS!
ESTATE SALE IN MCALLEN! JAN. 5th & 6th, Fri. & Sat. 8am-5pm

SALE LOCATION: 420 Victoria Ave. (Off of S. 2nd St.)-McAllen

ITEMS INCLUDE: Pottery Barn sofa, counter height table with chairs, 1950's style table & chairs with companion bar stools, side tables, coffee tables, lamps, large amount of books, bookcases, adjustable hospital bed, Turkish rugs, LCD TV, very unique artwork including pastels, oil on canvas, Original Bill Armstrong & Lloyd Lozes Goff, home decor, kitchenware, stereo, hunting supplies, gun cases, linens, high back chair, lots of mens clothing (Lacoste & Polo), costume & sterling jewelry, chest of drawers, storage chest, file cabinets, large amount of office supplies including copiers, printers, monitors and more, bathroom & cleaning supplies, washer, dryer, Werner ladders, golf clubs and lots of misc.
ESTATE SALE IN BAYVIEW! Dec. 1st & 2nd, Fri. & Sat. 8am-5pm

SALE LOCATION: 130 E. San Jose Rd or 130 E. San Jose Ranch Rd (E. 510)-Bayview

ITEMS INCLUDE: Italian leather sofa with chairs, ultra modern furniture, leather side chairs, recliners, coffee tables, side tables, lamps, flat screen TVs, leather ottomans, large candle holders, glass top tables, 3 new queen beds with bedding, new king bed with bedding, night stands, dressers, modern crystal decor, Azerbaijan Russian vases, high back leather chair with round ottoman, collectibles, modern buffet/credenza, kitchenware, glassware, formal glass top dining table with chairs, wine server, albums, artwork, linens, large birdbath, gorgeous potted plants-large and small, patio table with 6 chairs, outdoor wicker bench, adirondack wood chairs and lots of outdoor items. LIKE NEW ITEMS IN THIS BEAUTIFUL HOME!

ESTATE SALE IN HARLINGEN! Nov. 17th & 18th, Fri. & Sat. 8am-5pm

SALE LOCATION: 918 S. 25th St. (Parkwood Subdivision)-Harlingen

ITEMS INCLUDE: Antiques, lots of collectibles, crystal, lamps, coffee table, side tables, large rugs, antique trunks, tables from India, pottery, upholstered chairs, books, cookbooks, glassware, kitchenware, large German buffet, china, desk, 1920's high chair, antique double bed, wicker dresser with armoire & side table, rocking chairs, floor lamps, large amount of artwork and oil on canvas, rustic table with 6 chairs, holiday decor, Blue Willow canister set, clothing, boots, lots of costume jewelry, some gold & sterling, linens, Wii with games, XBox with games, pet kennels, industrial mixer, small safe, hand tools and lots of misc. THIS LARGE HOME IS FULL!
««« «« 1 | 2 | 3 | 4 | 5 »» »»»