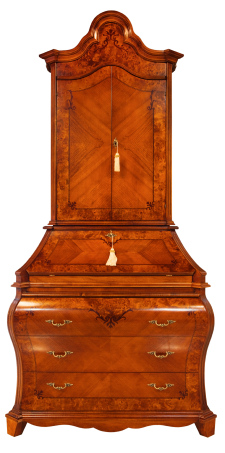 Click on an event title for a photo preview of the event!
ESTATE SALE IN HARLINGEN! Feb. 15th & 16th, Fri. & Sat. 8am-5pm

SALE LOCATION: 17189 Pineridge Ave. (Country Club Estates, off of Wilson Rd)-Harlingen

ITEMS INCLUDE: Upholstered sofa, silver plate items, lots of collectibles, mid century modern coffee table, signed books, vintage display cabinet, lots of albums including The Beatles, pottery, crystal, Depression glass, side tables, wicker furniture set, lamps, vintage Christmas ornaments, Singer sewing machine with cabinet, original artwork, collectible dolls, Shirley Temple, desk, office equipment, old crocks, wet bar accessories, collectible bar shakers, lots of sterling jewelry, mirrors, large amount of kitchenware, set of Homer Laughlin china, small appliances, refrigerator, collection of John Deere items, lots of books, men's clothing, linens, cleaning supplies, bench seating, Guitar Hero drum set & guitars, plants, outdoor statues, patio chairs and lots of misc.

GARAGE ITEMS INCLUDE: Craftsman band saw, Craftsman scroll saw, Delta chop saw, Craftsman table saw, Craftsman buffer/polisher, shop vac, work bench, ice chest, small tools, drills, golf clubs, blower, yard tools, lanterns, holiday decor, gas grill, fertilizer spreaders and lots more. HOME AND GARAGE ARE PACKED!
ESTATE/MOVING SALE IN BAYVIEW! Feb. 8th & 9th, Fri. & Sat. 8am-5pm

SALE LOCATION: 30057 Camp Rd (Camp Rd is well marked, off of San Jose Rd)-Bayview

THIS IS A VERY LARGE SALE!

ITEMS INCLUDE: Vintage display cabinets, collectibles, sofas, love seats, side chairs with ottoman, artwork, rugs, king and queen beds, dressers with mirrors, chest of drawers, lamps, mirrors, mantle clocks, large Christmas tree, entry table, desk, bookcases, books, office supplies, cash register, large formal dining table with companion china cabinet, bar stools, linens, old sets of china, kitchenware, microwave, small appliances, pot rack, lots of holiday decor, large amount of salon and beauty products, women's clothing, child's doll house and decor, antique sofa, massage table, leather chair, old sewing machine, Jason Telescope, TV armoire, XBox, outdoor patio furniture, plants, chiminea, birdbaths, small refrigerator, statues, clarinet with case, NEW Samsung washer and dryer, large and small tools, John Deer riding lawn mower, 2008 enclosed trailer and lots of misc. VERY LARGE SALE!

TAKING BIDS: 2009 Harley Davidson-15k miles, 1998 Jeep Wrangler-119k miles
ESTATE SALE IN HARLINGEN! Jan. 25th & 26th, Fri. & Sat. 8am-5pm

SALE LOCATION: 101 E. Austin Ave. (corner of 1st and Austin Ave.)-Harlingen

ITEMS INCLUDE: Lots of collectibles, religious items, crosses, Santos statues, large American Fostoria punch bowl, Wurlitzer piano, custom upholstered side chairs, original artwork, oil on canvas, large rugs, unique chairs, mirrors, twin beds, linens, vintage child's desk, books, bookcases, old coo coo clock, antique chamber pots, large amount of sterling & costume jewelry, Invacare oxygen unit, Inogen portable oxygen device, collection of items from Mexico, kitchenware, small appliances, pot rack, glassware, crystal, antique table with 4 chairs, twin custom made bedding, china, marble top chest, sterling & silver plate items, bar stools, vintage desk, antique chairs, Dyson vacuum cleaner, IBM typewriter, foot locker, gun cabinet, old cedar chest, office desk, office armoire, file cabinet, lots of holiday decor, ice chest, ladders, patio table with chairs, outdoor decor and planters. HOME & GARAGE ARE COMPLETELY PACKED! MANY UNIQUE ITEMS!
ESTATE SALE IN HARLINGEN! Jan. 11th & 12th, Fri. & Sat. 8am-5pm

SALE LOCATION: 1510 Kratzer St- (Off of N. 77 Sunshine Strip)-Harlingen

ITEMS INCLUDE: Sofa, love seat, recliner, side tables, coffee table, lamps, artwork, king bed frame, dresser with mirror, night stands, chest of drawers, twin bed, linens, bedding, queen bed, desk, flat screen TV's, oil lamps, marble top tables, rugs, floral decor, collectibles, kitchen table with chairs, kitchenware, bar stools, Samsung stainless refrigerator, stove, microwave, buffet, curio cabinets, vintage display case, TV stands, small appliances, costume jewelry, women's clothing, mirrors, Maytag washer & dryer, mantle & wall clocks, tropical decor, curtains, books, long extension ladder, lawn mowers, large & small tools, holiday decor, outdoor shelving, file cabinets, large storage shed, Weber grill and outdoor patio items. HOME IS FULL! EVERYTHING MUST GO!
««« «« 1 | 2 | 3 | 4 »» »»»