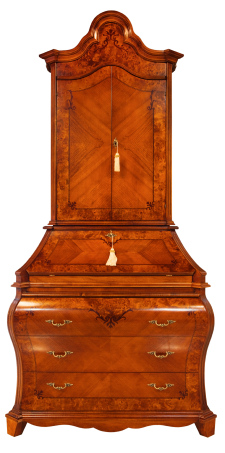 Click on an event title for a photo preview of the event!
ESTATE SALE IN HARLINGEN! May 13th & 14th, Fri. & Sat. 8am-4:30pm

SALE LOCATION: 301 E. Jackson Ave.- Harlingen, Parking will be behind the building.

Ballenger Estate, Moved to Events Center in Harlingen!
PLEASE VIEW ALL 168 PHOTOS!
BEAUTIFUL ANTIQUE & PRIMITIVE ITEMS!

ITEMS INCLUDE: Antique furniture, large armoire/wardrobe with mirrors, wash stands, vanity, large grandfather clock, dining chairs, large buffet with mirror, dresser with mirror, Tom's Peanuts display shelf, wood file cabinet, secretary, side tables, night stands, glass top dining table with 6 chairs, large rugs, vintage office chairs, upholstered chairs with ottomans, vintage children's furniture, heavy wood coffee table, custom made upholstered sofa with two antique companion chairs, leather chair with ottoman, several desks, vintage lamps, collectible artwork & framed maps, vintage high chair, vintage folding top game table, entry table, bar stools, antique rocking chairs, chest/bench, sofa/recliners, linens, office chairs, office equipment, printers, computers, incredible amount of collectibles, porcelain figurines, sets of china, crystal, glassware, Waterford, chamber pots, Roseville pottery, wall clocks, large amount of primitive tools, Underwood typewriter, antique beaded handbags, crocks, vintage Barbie with clothing, unique Indian bow with arrow, silver plate items, child's tea sets, books, tapestry, stereo equipment, vintage cookware, very large copper pot, antique fireplace screen, vintage holiday items, lunch boxes, globe, religious items, retablos, collectible Gulf Oil items, albums, medical equipment, Pronto electric scooter, vintage Singer Sewing machine, women's clothing and more. VERY LARGE & BEAUTIFUL ESTATE!
ESTATE SALE IN SAN BENITO! April 29th & 30th, Fri. & Sat. 8am-4:30pm

SALE LOCATION: 3590 Gamble Rd. (Go to intersection of Gamble & Long Lane, turn right at blue house, or take Exit 18, FM 732 south to Long Lane)-San Benito

AMAZING FARM HOUSE! VERY LARGE PROPERTY!
Please view all 225 photos!

ITEMS INCLUDE: Antique armoire, old roll top desk, sleeper sofas, twin bed, king bed, mid century dresser with chest of drawers and night stand, antique wood bench, side tables, recliners, religious items, lots of collectibles, oil lamps, old coins, stamps, collection of old radios, hall tree with mirror, clocks, Wilma Langhamer artwork, vintage cameras, crocks, wood spools, vintage child's desk, TV entertainment unit, stereo with speakers, two safes, antique side board, old telephones, lots of old books, bookcases, large amount of costume jewelry, kitchenware, pots & pans, sets of china, KitchenAid Mixer, small appliances, glassware, antique chairs, mirrors, marble top wash stands, large amount of records/albums, bathroom items, linens, antique trunk, vintage wood file cabinet, telescope, old coin counters, office supplies, computer, monitor, desk, printer and so much more. MANY UNIQUE ITEMS!

LARGE WORKSHOP & GARAGE INCLUDE: Iron patio table with chairs, cafe table with chairs, gas BBQ grill, plants, outdoor statues & decor, outdoor storage benches, metal shelving, large vise, skeet launcher with skeet, camera tripods, vintage desk, key cutter, large & small hand tools, vintage mail boxes, rolling toolbox, folding knives, lots of lumber, large shelving units, vintage ham radio and supplies, iron gates, doors, yard tools, hammer drill, power inverter, dolly/hand truck, gas powered tiller, assorted power tools, Craftsman toolbox, Skil saw, nail gun, lanterns, hedge clippers, blower, lots of hardware, medical supplies, generator, Mighty Mac chipper/shredder, ladders, barbed wire, battery charger, scaffolding, jewelry storage chest, exercise bike, lawn games, fuel cans and more. HOME AND OUT BUILDINGS ARE PACKED!
ESTATE SALE IN BROWNSVILLE! April 8th & 9th, Fri. & Sat. 8am-4:30pm

SALE LOCATION: 6 Casa De Oro-Brownsville, 78521

ITEMS INCLUDE: Sofa, loveseats, side tables, lamps, rugs, Cabbage Patch Astronaut(New In Box), grandfather clock, upholstered ottomans, vintage wood toys, side chairs, dining table, entry tables, flatscreen TV's, bookcases, lots of books, recliners, kitchenware, small appliances, sets of china, kitchen table with 4 chairs, microwave, flatware sets, glassware, crystal, large rocking horse, cedar chests, china cabinet, mantle clocks, old cameras, silver plate items, oil on canvas, home decor, twin beds, queen bed, dressers, chest of drawers, Pioneer turn table, stereo equipment, albums, speakers, DVD's, large amount of toy trains and accessories, floor lamps, games, toys in boxes, Total Gym (New), desk, office equipment, file cabinet, metal storage unit, lawyers chest, lift chair, night stands, clothing armoire, men's clothing(xxl), boots, bathroom items, linens, bar stools, garage storage cabinet, small tools, cleaning supplies, medical equipment, Toro lawn mower, ladders, metal shelving, tall file cabinet, fishing poles, ice chests and more. HOME & GARAGE ARE PACKED!
ESTATE SALE IN BROWNSVILLE! SECOND WEEKEND! Thurs. Fri. & Sat. 8am-4:30pm

SALE LOCATION: 465 S. San Marcelo Blvd-Brownsville

SECOND & LAST WEEKEND! Thursday 30% Off, Friday & Saturday 50% Off. Parking will be across the street from the house. PLEASE VIEW ALL 149 PHOTOS.

ITEMS INCLUDE: Antique furniture, library table, entry tables, large mirrors, authentic Louis Vuitton handbag, display cabinets, incredible amount of collectibles including American Indian statues, antique wall cuckoo & mantel clocks, pottery, dolls, and artwork, oil on canvas, large collection of Marilyn Monroe figurines and artwork, sofa, loveseat, recliner, full bed, armoire, lamps, side tables, large headboard, large & small rugs, large amount of books, bookcases, small porcelain figurines, ottomans, night stands, doll furniture, toys (new in boxes), linens, jewelry storage cabinets, roll top desk, wood file cabinet, nautical decor, women's handbags, women's clothing, office equipment, credenza, 2-desks, office chairs, large amount of home decor, crystal, vintage Life & Playboy magazines, glass top tables, lots of kitchenware, small appliances, glassware, pots & pans, microwave, costume jewelry, collectible beer signs & decor, albums, huge amount of picture frames, metal file cabinets, clothes dryer, large collection of Bossons and more. EXTREME AMOUNT OF ITEMS!

GARAGE ITEMS INCLUDE: Outdoor shelving, floral decor, rugs, medical equipment, metal shelving, cleaning supplies, toy trains & supplies, large vise, office supplies, holiday decor, small tools, home decor and more.
««« «« 1 | 2 »» »»»