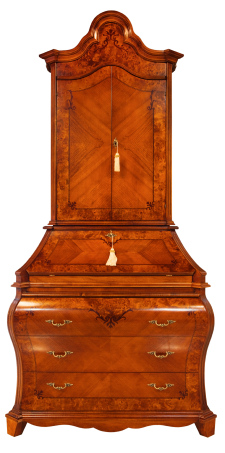 Click on an event title for a photo preview of the event!
ESTATE SALE IN MCALLEN! August 31st & Sept. 1st, Fri. & Sat. 8am-5pm

SALE LOCATION:1412 Larkspur Ave-McAllen (Near Nolana & Main St)

ITEMS INCLUDE: Leather sofa with love seat, coffee table, side tables, upholstered sofa with love seat, rugs, lots of collectibles, large set of Franciscan china, serving cart, kitchen table with chairs, large amount of kitchenware, serving pieces, crystal, pots & pans, silver plate items, pottery, glassware, sculptures by Austin Productions, LLadro, Kimball piano, Fun Machine organ, large display cabinet, glass top tables, mirrors, dressers with mirrors, chest of drawers, bookcases, king bed, large wrap around desk, lots of office equipment, file cabinets, recliners, vintage king bed/frame, flat screen TV's, Kenmore sewing machine, large amount of costume jewelry, side chairs, lots of books, collection of Barbie dolls, Cabbage patch dolls, men's & women's clothing, girls bedroom furniture, collection of Disney items, jewelry storage cabinet, twin bed, bathroom items, lots of linens, high end medical equipment, Pronto Sure Step power scooter, Kenmore washer & dryer, Kenmore refrigerator & freezer, collection of comic books including Star Wars, artwork, 1980's video equipment, Super 8mm Star Wars & Batman & Robin, vintage cameras, ladders, ice chest, small appliances, handicap ramp TrimLine treadmill, SportsArt c52r Recumbent exercise bike and tons more. THIS SALE IS ENORMOUS & NOT ONE TO MISS! Will be conducted over two weekends!
ESTATE/MOVING SALE IN HARLINGEN! August 24th & 25th, Fri. & Sat. 8am-5pm

SALE LOCATION: 2817 Ted Circle (Treasure Hills)-Harlingen

ITEMS INCLUDE: Large dining table with 8 chairs, leather sectional sofa, glass shelving, vintage side table, bar stools, buffet, original Curtis Jere Skeleton sailboat, lots of kitchenware, collectibles, king sleigh bed, 1940's Casper toy, lots of collectible albums including, The Beatles, Fleetwood Mac and more, telescope, men's & women's clothing, office equipment, desk, lamps, home decor, rugs, Cabbage Patch dolls, linens, large settee with ottoman, flatscreen TV, TV unit, artwork, large amount of DVD's & Disney VHS tapes, old books, sterling & silver plate items, old fishing poles & reels, patio furniture, Kenmore refrigerator, new in box under mount microwave, bathtub in box by Jacuzzi, BBQ pits & holiday decor.

GARAGE ITEMS INCLUDE: Craftsman tile saw, air compressor, nail guns, miter saw, buffer/polisher, circular saw, Craftsman rolling toolbox, air tools, wood working tools, ShopVac, garden tools, large amount of hand tools, weed eaters, hedge trimmer, golf clubs, fishing equipment, Kenmore washer, Maytag dryer, new bathroom sinks in box, shower surround, grinder, vise, ice chest and LOADS of misc. HOME & GARAGE ARE PACKED!
ESTATE SALE IN EDINBURG! August 17th & 18th, Fri. & Sat. 8am-5pm

SALE LOCATION: 1804 Chandler Circle-Edinburg

ITEMS INCLUDE: Antique birdseye maple furniture, leather sectional/recliners, queen & king beds, dressers with mirrors, vanities, kitchenware, kitchen table with chairs, china cabinet, bakers rack, roll top desk, home decor, lots of books, bookcases, TV entertainment units, rugs, nesting tables, mirrors, lamps, marble top entry table, side tables, lots of albums, desk, cleaning supplies, upholstered bench, large armoire, storage cabinets, outdoor patio swing and lots of misc. MOST ITEMS IN NEW CONDITION!
««« «« 1 | 2 | 3 | 4 | 5 »» »»»