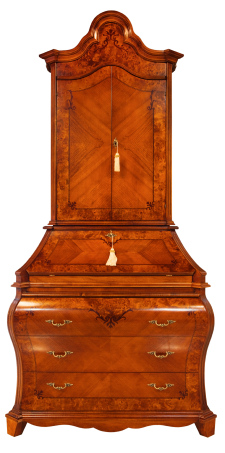 Click on an event title for a photo preview of the event!
WAREHOUSE SALE IN HARLINGEN! Oct. 20th & 21st, Fri. & Sat. 8am-5pm

SALE LOCATION: 1115 North 7th St. (Colonial Square)-Harlingen

ITEMS INCLUDE: Building supplies, Mexican equipale table with 4 chairs set, desk, file cabinets, sinks in boxes, under counter stainless microwaves in boxes, new windows, skylights, cabinets, sofas, coffee tables, outdoor furniture, bicycles, lighting in boxes, dishwashers, clothing, sinks, drop leaf tables, frames, mirrors, bar stools, bed frames, front doors, buffets, vintage furniture, tile, laminate flooring, armoire, vanities in boxes, yard tools, Shop Vacs, tool boxes, vacuum cleaners, Husky pressure washers, Ryobi radial arm saw, air compressor, Ryobi grinder, large vise, small tools and lots of building supplies new in boxes!
NOT ONE TO MISS! 3 STORAGE UNITS ARE PACKED!
ESTATE SALE IN HARLINGEN! OCT. 13th & 14th, Fri. & Sat. 8am-5pm

SALE LOCATION: 213 E. Coolidge Ave. (Near Coakley Middle School)-Harlingen

ITEMS INCLUDE: China cabinet, sofa, loveseat, bar stools, kitchenware, pottery, figurines, lots of collectibles, sets of china, Avon collection, lamps, king 4 post bed, dresser, side tables, cafe table with chairs, artwork, albums, TV stand, Peavey speakers, record cabinet, Lowrey organ, full bed, Proform XP exercise bike, Nordic Track treadmill, Stetson hats, Lucchese boots, mens clothing, office supplies, office chairs, linens, washer, dryer, cleaning supplies, steam cleaner and lots of misc.

GARAGE ITEMS INCLUDE: Antique tools, Excali-bar tow bar, Blue Ox tow bar, Kubota lawn tractor, Milwaukee power painter, lots of small tools, ladders, tool boxes, ice chest, Rigid 8500 watt generator,, old Ridgid pipe stand, Yard Machine edger, antique saw, Miller Thunderbolt XL welder, small utility trailer, Echo chain saw, vintage Squirt clock, jacuzzi, outdoor bench, patio bar set, patio table with chairs, flower pots, and lots of misc.

TAKING BIDS: 1979 Lincoln Continental MarkV, 76k miles
ESTATE SALE IN HARLINGEN! OCT. 6th & 7th, Fri. & Sat. 8am-5pm

SALE LOCATION: 5102 Palm Valley Dr. South- Harlingen Country Club

ITEMS INCLUDE: Sofas, side tables, lamps, coffee tables, upholstered side chairs, king bed, dresser, chest of drawers, artwork, kitchenware, crystal, glassware, collectibles, small appliances, butcher block, set of Noritake china, Moroccan brass tray/table, dining table, china cabinet, Limoges, server/buffet, recliners, lift chair, desk, entry table, costume and sterling jewelry, dinette table, outdoor/indoor bamboo table with chairs, glass top tables, unique patio chairs, rug, stained glass, Kenmore gas grill and lots of misc.
ESTATE/MOVING SALE IN MISSION! Sept. 29th & 30th, Fri. & Sat. 8am-5pm

SALE LOCATION: 3518 N. Bryan Rd.-Mission

THIS IS A VERY LARGE, HIGH END SALE!

ITEMS INCLUDE: Formal dining table, large rugs, armoires, unique display cabinets, large and small mirrors, upholstered chairs, lots of home decor, floor lamps, sofas, wine bar, canopy bed, settees, large dressers, king bed, custom bedding, side tables, fire place screens, floral decor, formal desk, faux leather sofas, glass top coffee table, bar stools, lamps, statues, artwork, collectibles, Mexican furniture pieces, glass top kitchen table, kitchenware, china/display cabinet, chaise lounge, entry tables, queen bed, custom bench/sofa, ornate bar, upholstered chairs with ottomans, large leather sofa, coffee table, Mexico sink/cabinet, file cabinet, safe, patio table with chairs, outdoor chairs with love seats and lots more. Most items are from Strouds and Mexico. HOME IS PACKED!
««« «« 1 | 2 | 3 | 4 | 5 | 6 | 7 »» »»»